Gecko Booking
Redesign of the company website for Gecko Booking, a danish company which provides online booking systems. The booking system is highly flexible, allowing customers to add modules and POS hardware based on their needs. 
Base
The colours and fonts which the design is based on.



Startpage
An overview of the main product features, each section leads to a subpage with more information.


Add-on modules
Customers can add further functionality to their booking solution with add-on modules.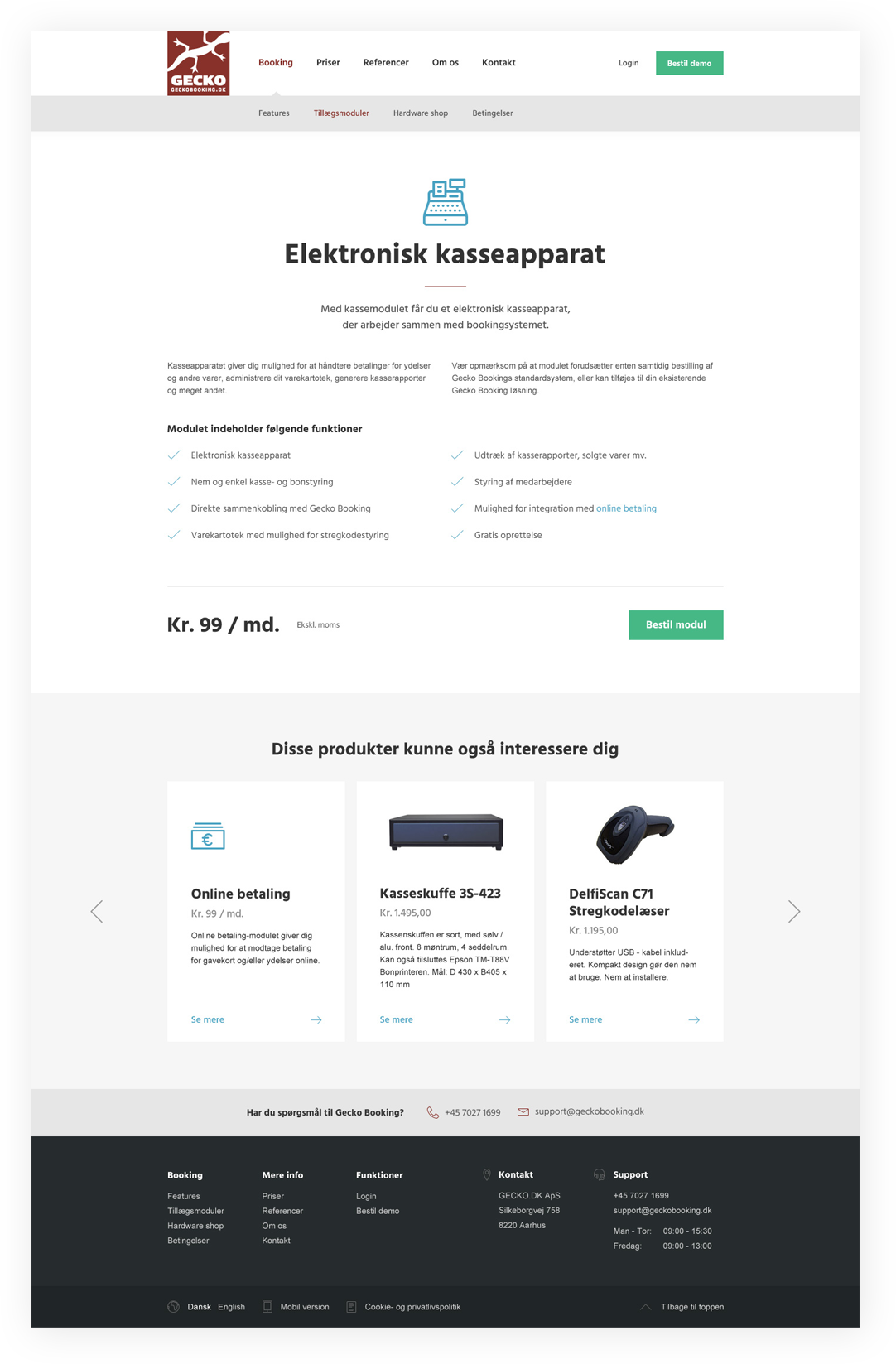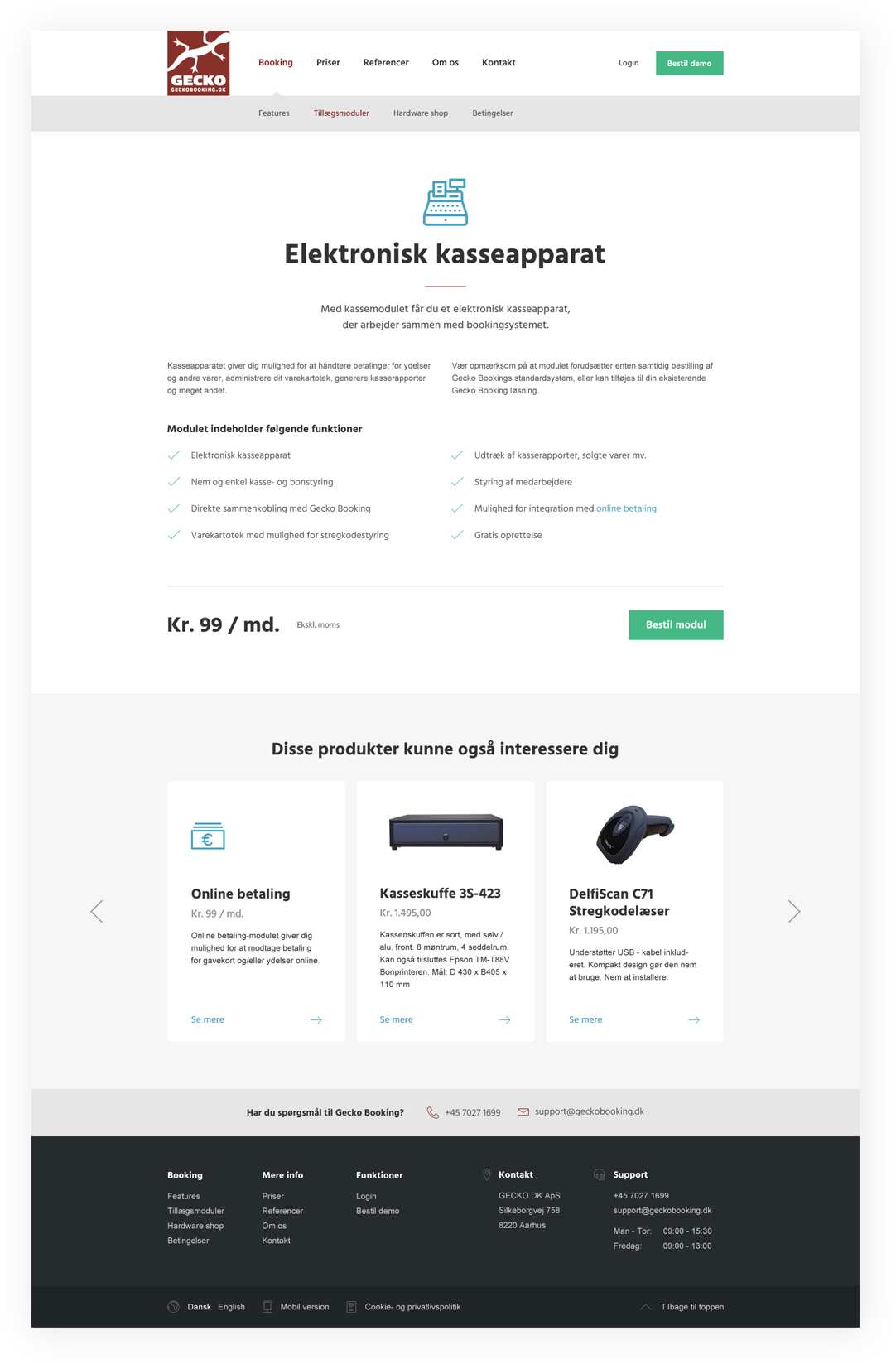 POS hardware
Customers can buy compatible hardware solutions that integrate seamlessly with the bookingsystem.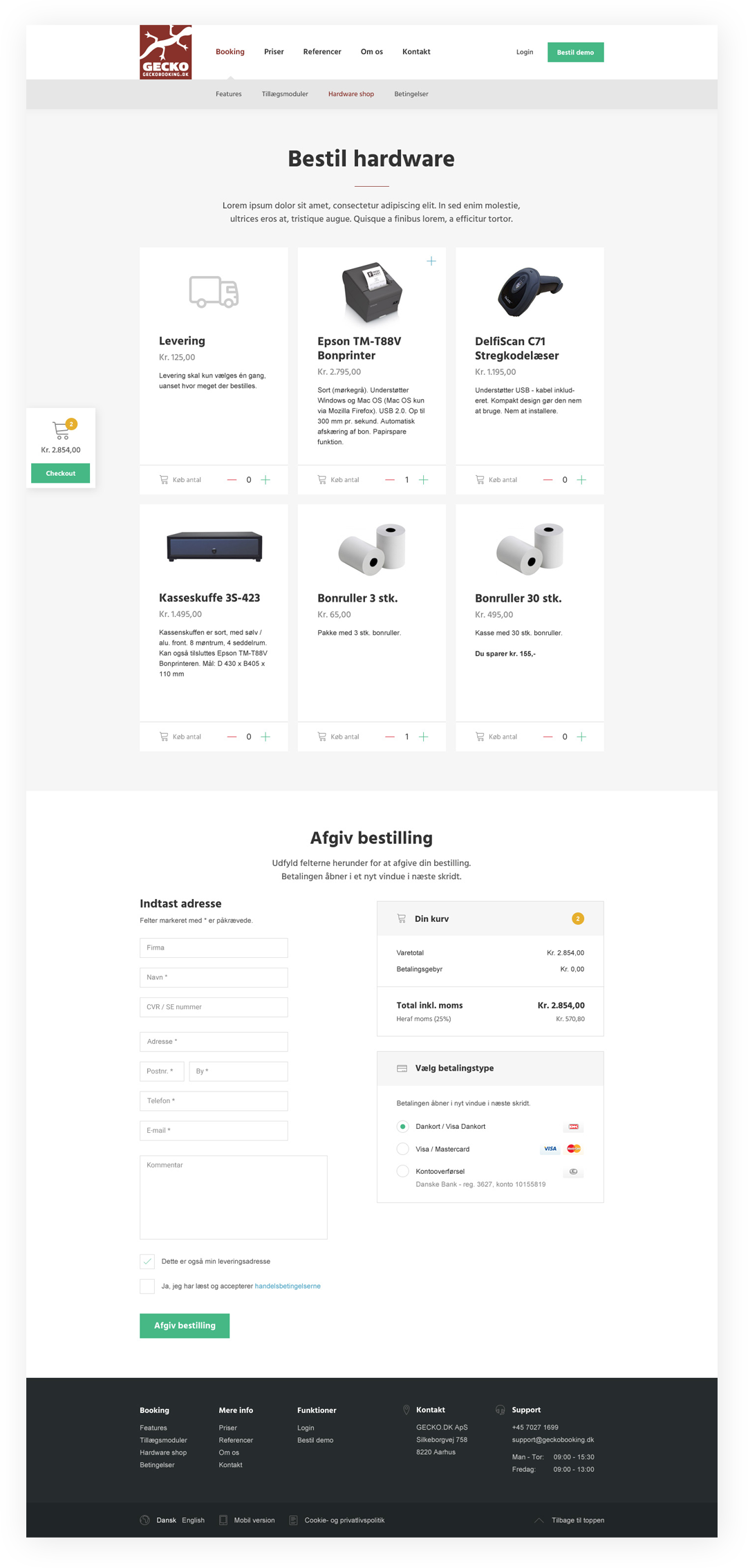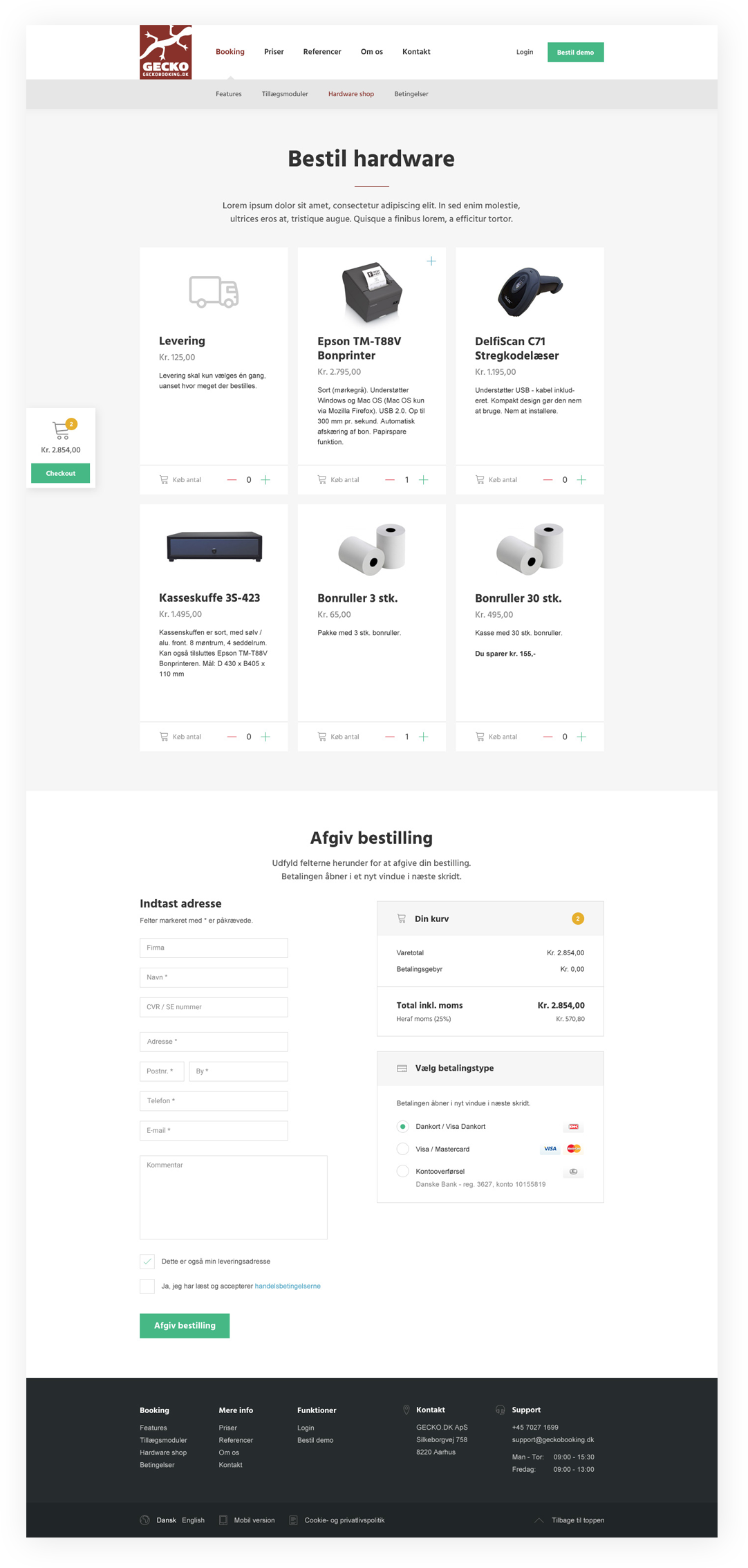 Checkout
The checkout process, from choosing a booking system, to the final confirmation.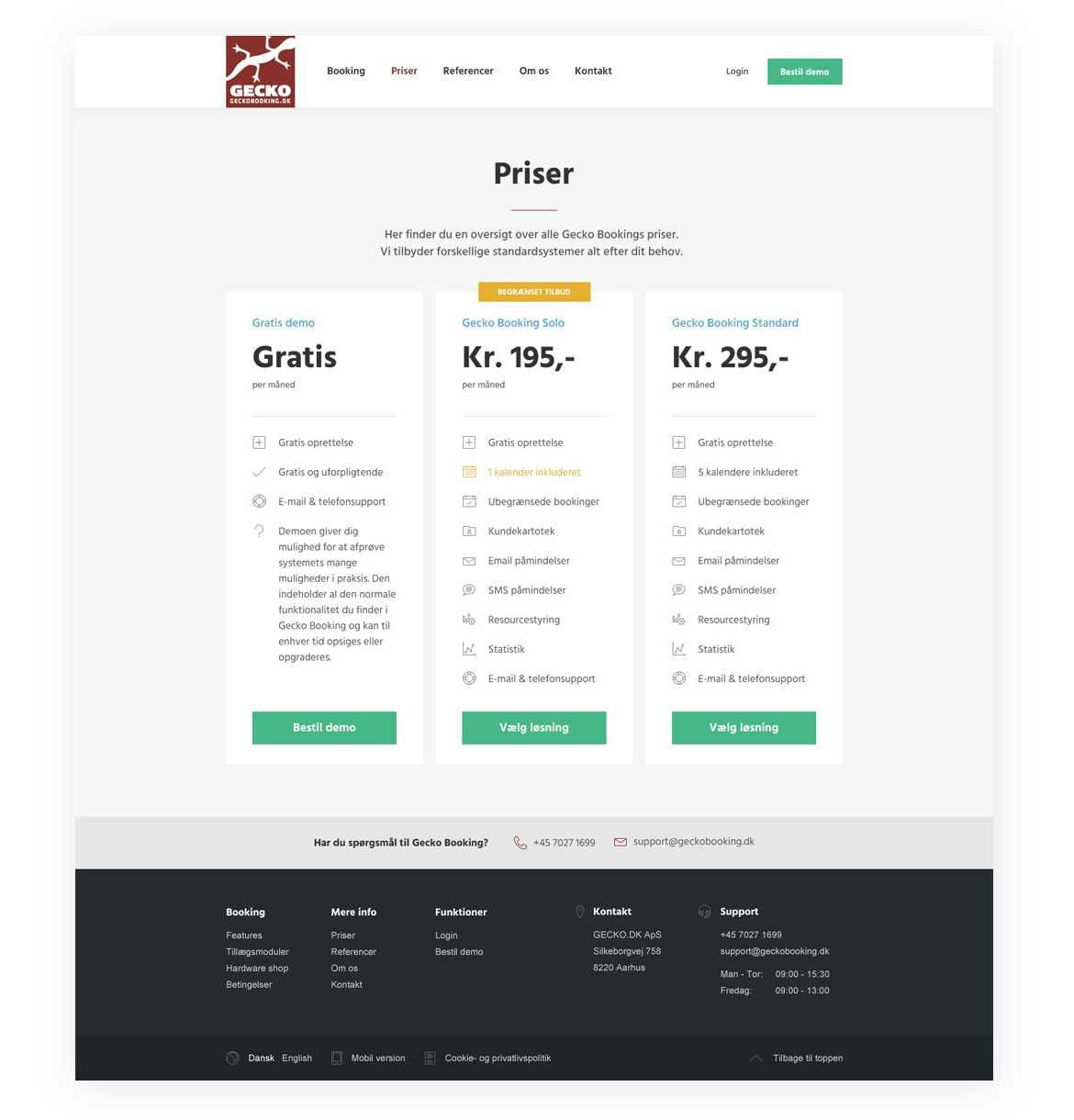 Screens
All the screens in overview.